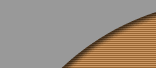 Servo Insert Couplings

Zero-backlash servo insert couplings compensate for the misalignment that is possible with high load inertias or the fast accelerations of today's high-performance digital and analog servo and vector drives.

Designed with special polyurethane inserts to dampen harmful vibrations, the couplings provide backlash-free power transmission with a high torsonial stiffness. Three insert options are offered to cover a full range of resonance frequency problems.



The line transmits torque from 90 lb-in (10 Nm) to 5800 lb-in (655 Nm), on shaft sizes from 0.875" (9 mm) to 2.4" (60 mm).

Benefits/features include:



| | |
| --- | --- |
| | Compensate for axial, radial and angular misalignment |
| | Available with electrically insulated collet or conical clamping hubs |
| | Delivered completely assembled to install as a single unit or blind assembly |
| | Can be disassembled to fit tight installations |
| | Ease of maintenance due to changing insert only -- cost effective |
| | Custom sizes may be special ordered |

Four servo insert coupling types are available:

ADS Servo Insert Couplings with Collet Clamp


For dimensions and technical ratings, and/or mounting instructions, follow the hyperlinks or use the pull-down menu at the top of this page.

If you're not sure which product type best suits your unique application, try our online selection guide, or feel free to contact our technical experts for assistance by filling out our application assistance/inquiry form.



About Rimtec | Press Release | Products | Selection Guide
Ordering | Shows | Contact Us | Terms and Conditions | Home
---
Copyright © 1999-2004 Rimtec Corporation, 211 S. Lombard Road, Addison, IL 60101
Toll Free: 877-4RIMTEC (877-474-6832) ~ Phone: 630-628-0036
Fax: 630-628-0041 ~ Email: help@RimtecCorporation.com
Comments, questions or problems with our website? Please contact our webmaster.