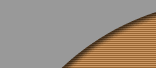 MSV Permanent-Magnet Synchronous Couplings - Cylindrical Type

Detailed dimensions and technical ratings for the MSV series can be viewed online or downloaded in Adobe Acrobat (.pdf) format.



Dimensions and Technical Ratings

View or Download File (106KB)

If you do not already have the free Adobe Acrobat reader for viewing the .pdf files, you can download it here.

CAD Drawings

Most MSV applications require custom drawings. Please contact our engineering team for assistance.
About Rimtec | Press Release | Products | Selection Guide
Ordering | Shows | Contact Us | Terms and Conditions | Home
---
Copyright © 1999-2004 Rimtec Corporation, 211 S. Lombard Road, Addison, IL 60101
Toll Free: 877-4RIMTEC (877-474-6832) ~ Phone: 630-628-0036
Fax: 630-628-0041 ~ Email: help@RimtecCorporation.com
Comments, questions or problems with our website? Please contact our webmaster.