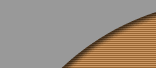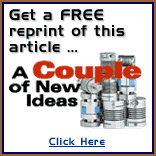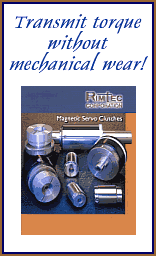 Rimtec introduces customized coupling solutions for semiconductor
and other specialty automation machinery

To meet the needs of the demanding automation marketplace, Rimtec Corporation is pleased to announce the expansion of their engineering and manufacturing capacity to provide customized zero-backlash couplings.

Factory automation now, more than ever, requires more stringent motion control standards with compactness and cost-effectiveness being the ultimate goal. Rimtec takes a unique approach with collet clamps, taper locks, or special flanges with very small space requirements that can be combined with standard or special bellows to provide customized solutions for demanding applications. The torsional stiffness of Rimtec's customized couplings is the highest available as positioning accuracy is required to be measured in microns - ideal for semiconductor or wafer inspection applications.

Rimtec's unique adaptable construction, utilizing few parts, enables the design engineer to easily integrate a custom tailored zero-backlash servo coupling into his or her system. Our special machine shop easily manufactures solutions in quick turnaround times - ideal for rapid prototyping.

Rimtec's customized couplings are available with bore sizes from 1mm to 100mm and torque capacity up to 5000Nm.

---

Rimtec safety couplings enhance high-speed mailroom automation

Automated, high-speed inserting, stacking, bundling and storage/retrieval operations now may safely achieve exceptional, jam-free accuracy by installing Rimtec Corporation's torque-limiting, pre-stressed safety couplings.

Rimtec safety couplings, designed with a Belleville spring, disengage in an exceptional 2 to 4 ms in a jam situation -- before the jam can cause expensive damage to the drive or automation equipment. The coupling can then re-engage at the precisely correct angular position, in just one revolution, to maintain continued mailroom speed and accuracy.

The Rimtec couplings incorporate precision roller guides with a broader contact surface compared to conventional ball guides. This design provides high stiffness, even with today's fast acceleration, and also ensures zero-backlash motion control.

Rimtec torque-limiting safety couplings are available in bore sizes from 0.25 to 3.50 inches (six to 90 mm), with torque capacities from 9 to 14,160 in-lb (1 to 1600 Nm).

The Rimtec Corporation offers a broad line of technically precise servo couplings for high-end mailroom automation and other demanding types of production to dramatically diminish downtime and improve production costs.

About Rimtec | Press Release | Products | Selection Guide
Ordering | Shows | Contact Us | Terms and Conditions | Home
---
Copyright © 1999-2004 Rimtec Corporation, 211 S. Lombard Road, Addison, IL 60101
Toll Free: 877-4RIMTEC (877-474-6832) ~ Phone: 630-628-0036
Fax: 630-628-0041 ~ Email: info@RimtecCorporation.com
Comments, questions or problems with our website? Please contact our webmaster.